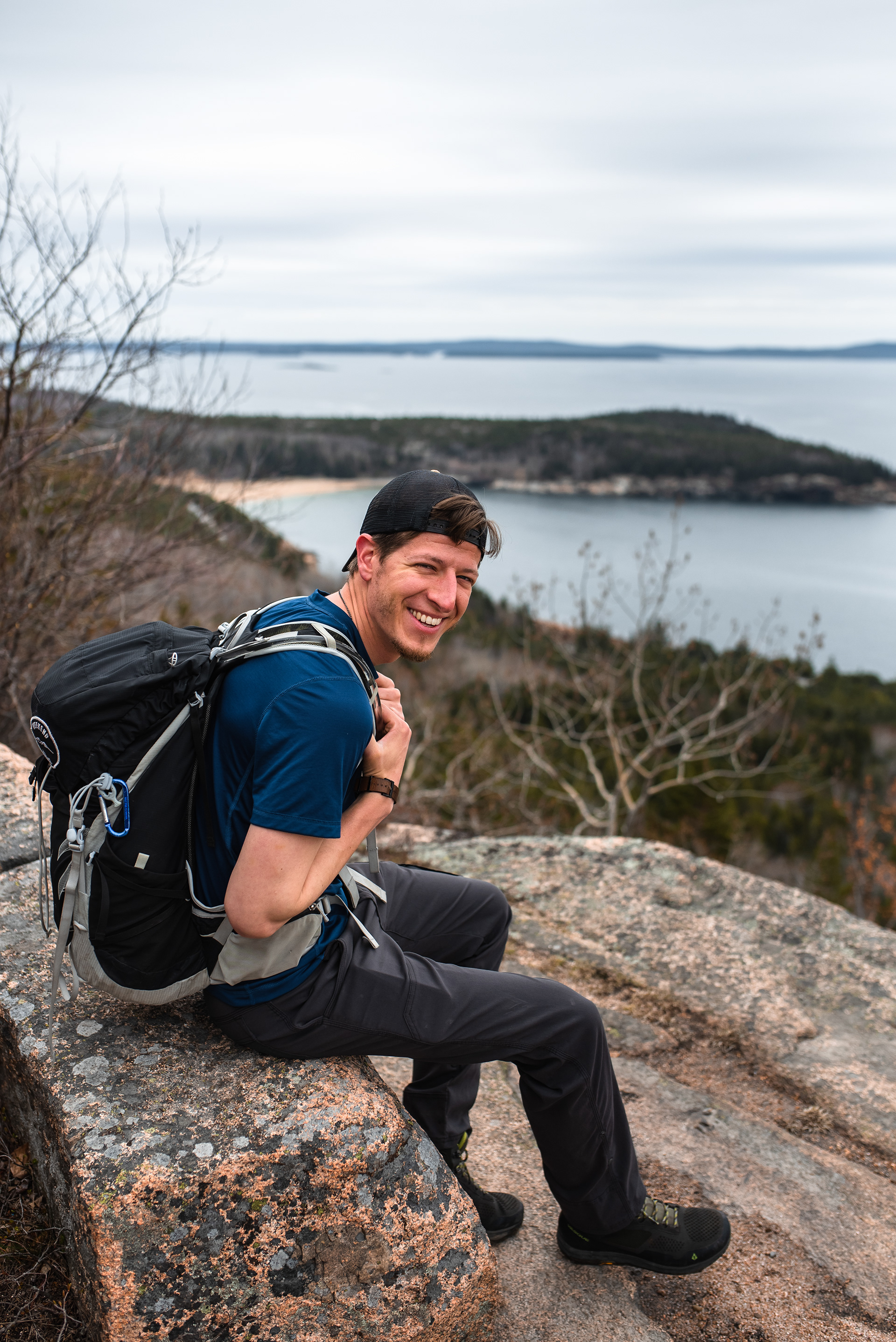 My name is Corey McMullen and I am a 27-year-old outdoor lifestyle, landscape, mountain sports, and aspiring wedding photographer based in the White Mountains of New Hampshire. Over the years, I have discovered and developed numerous passions.​
Growing up, I always had a love for the outdoors. Ever since I was young, I have enjoyed spending my time camping, hiking, and finding all things beautiful in nature. A few years ago, something hit me and I began hiking constantly. Now, I've hiked all 48 of the 4,000+ footers in the White Mountains of New Hampshire, some more than once, and have many ambitions for my mountain portfolio. I've explored more of the outdoors than I ever thought I would, and I've seen more sunrises from mountaintops than the average person does in the span of their entire life.  The lifestyle and landscapes of the outdoors is something that continues to inspire me.​ I am strong believer in pushing oneself so that you can enjoy the full breadth of the outdoors. In fact, that is my intention with my photography; to document people broadening their experiences through living the outdoor  and mountain lifestyle.
Without much thought to it, back in High School, I took a black and white film and dark room course. I completed the course, loved it, but never considered to stick with it. As the years passed, my dad's old 35mm film camera collected dust in storage. It wasn't until hiking became my passion a few years ago that I decided to dig it out and take it along with me on my hikes. I quickly realized the expense that is film. I temporarily put that aside and decided to make the plunge into digital photography. I instantly found myself itching for more, and wanting to hone my skills at every possible chance. 
Since 2013, I have worked in Event Management and found a love for creating and organizing moments and special occasions. It's has become very exciting to combine my skills of Event Planning with photography. Whether it be weddings, engagements, or any other type of portraits, I enjoy working with clients to develop and help bring their special moments to life. ​
Please take a look around and don't hesitate to contact me with questions or comments. I am also interested in collaboration opportunities. Please also feel free to check out my Instagram @coreyoutdoors for more of my work.​
Thank you for visiting my page!
- Corey
Brands that I have worked with:
Vasque Footwear - Cranmore Mountain Resort - Eastern Mountain Sports  -  Darn Tough  -  United By Blue  -  Appalachian Mountain Club, New Hampshire Chapter  -  Enlightened Equipment  -  Grandy Oats  -  Kura Nutrition